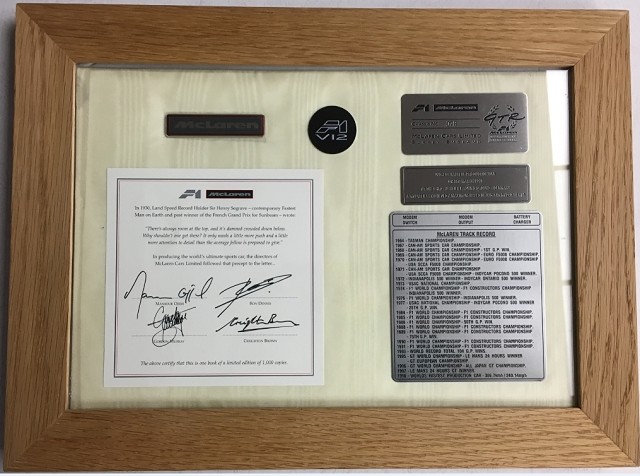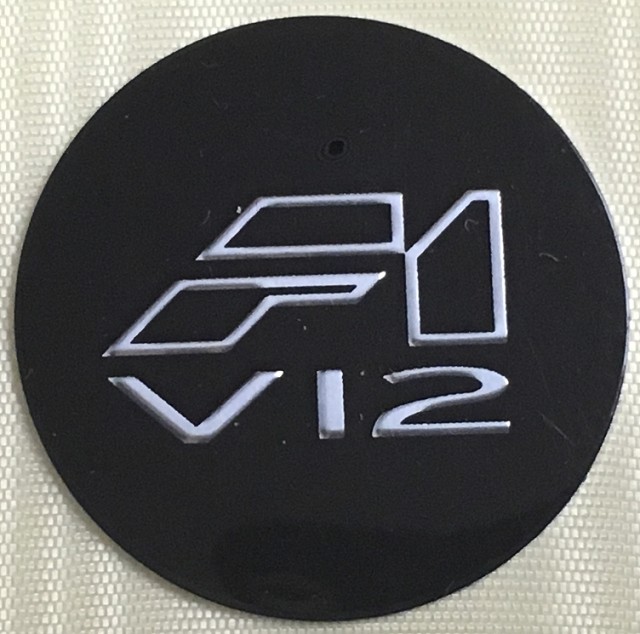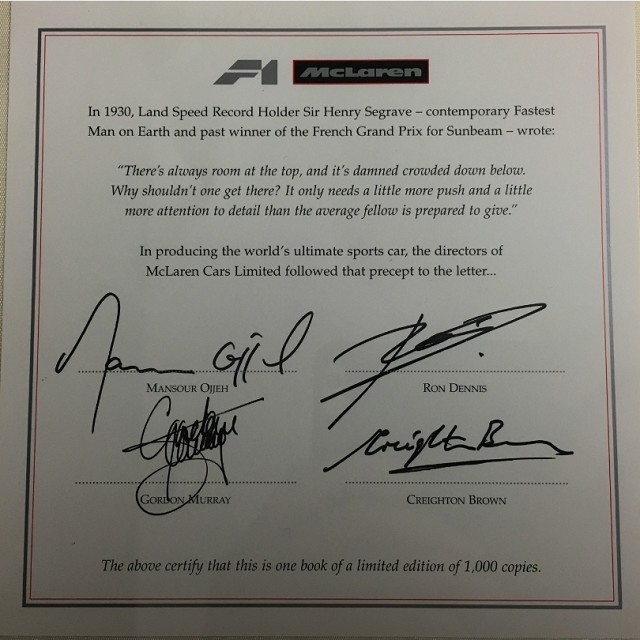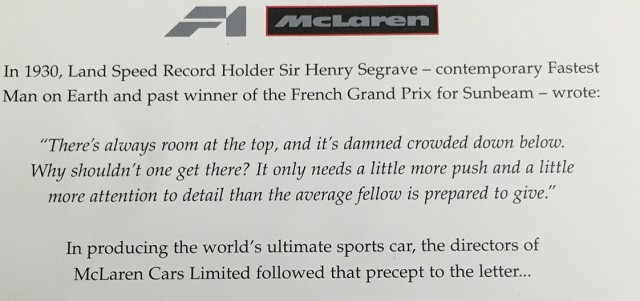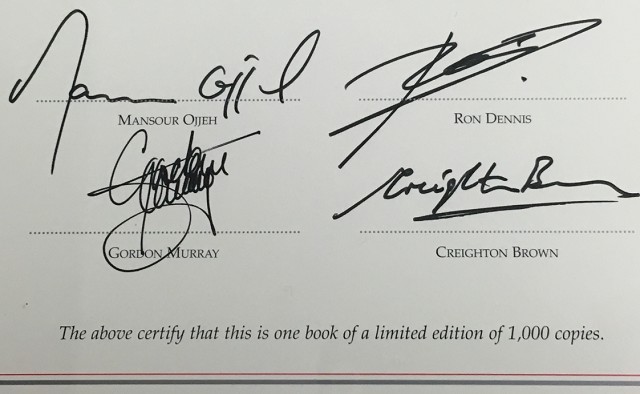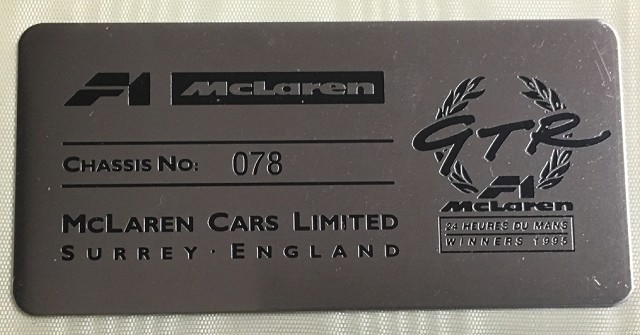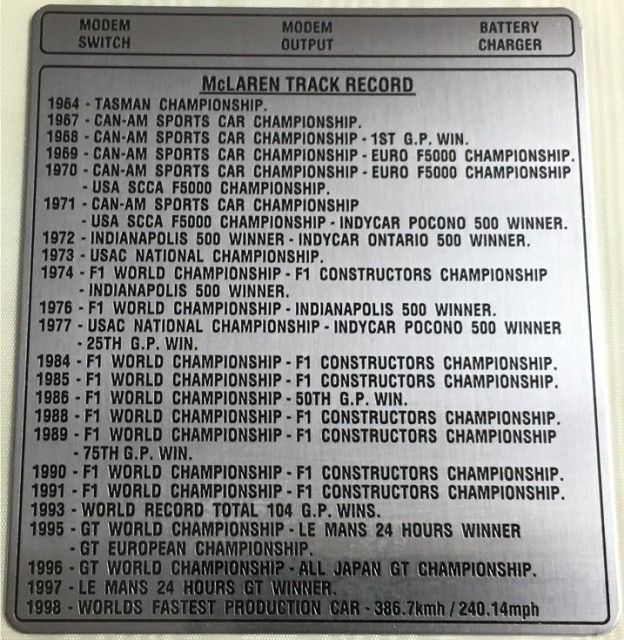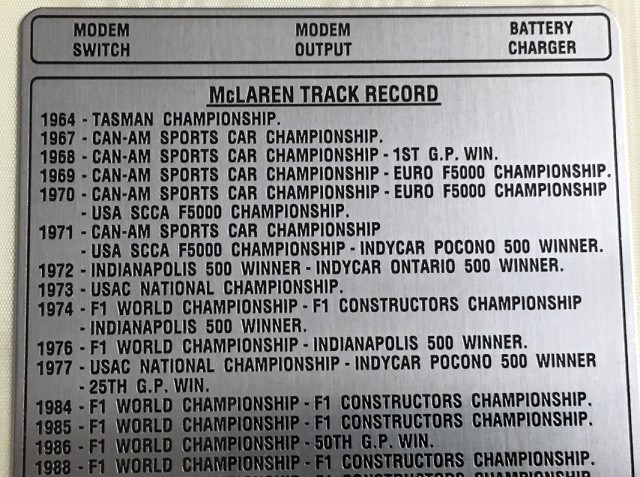 McLAREN CARS TRACKRECORD LTD Ed.FRAMED MEMORABILIA
McLAREN F1 CARS TRACKRECORD LIMITED EDITION FRAMED MEMORABILIA / CHASSIS No 078/1,000pcs COVERED IN GLASS & WOODEN FRAME MOUNTED ON CREAM MOIRE SILK [RARE]
■Frame Contents■
[1] Alloy Engraved Plates "McLaren Track Record"
[2]McLaren: Laminated steel badge.
[3]McLaren: "F1 V12" Badge.
[4]McLaren "Chassis No: 078"
[5]One "authentic hand signed" certificate that were reserved to be placed inside the McLaren F1, Driving Ambition, The official Story of the McLaren F1 Limited edition book.
メーカー : McLAREN CARS LIMITED SURRY ENGRAND
サイズ : W37.6xH27.8xD2cm 
備考 : [配布記念品]
¥ 19,800 税別 (税込:¥ 21,780)
商品コード: GP0002172
*証明書はマクラーレン首脳陣により署名され限定版としてバッジ&プレートと共に証明書(COPY)も額装され配布されました。